"I'm interested in reconstructing symbols. It's about connecting with an older knowledge and trying to discover continuities in why we search for heaven."
~
Anselm Kiefer
(born 8 March 1945)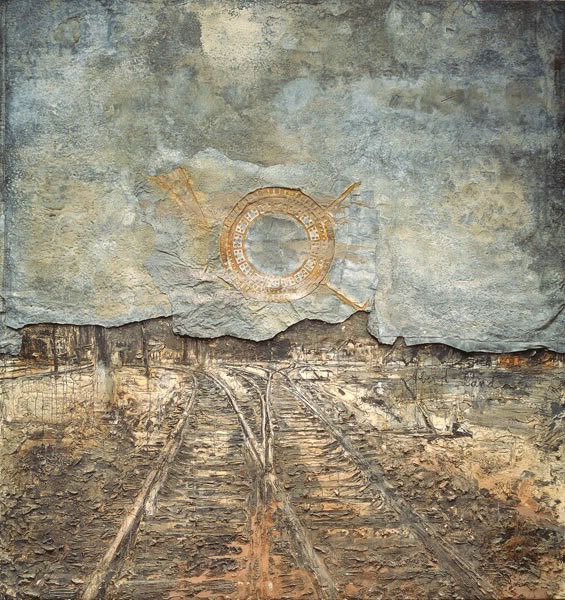 Anselm Kiefer, "Abendland (Twilight of the West)" (1989);
synthetic polymer paint, ash, plaster, cement, earth, varnish
on canvas and wood, approx. 13' 2" x 12' 6"
Click on image to see larger version in a new window.