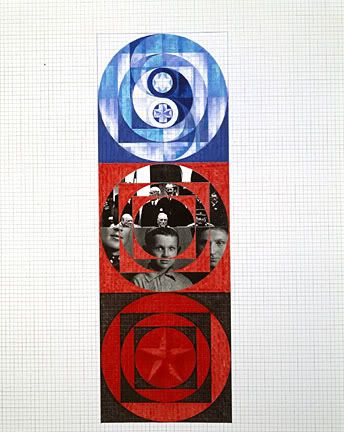 Vitaly Komar, "Big Red Moustache," from

Three-Day Weekend


(2004-05); mixed media on paper, 40" x 30"
"Of course some art is entertaining, looks like entertainment, but the most important thing is to bring the questions in people's minds. If art is entertainment which raises new questions, I'm for that. But if art just answers questions, it's nothing but propaganda."
~ Vitaly Komar (b. 1943)
Links: