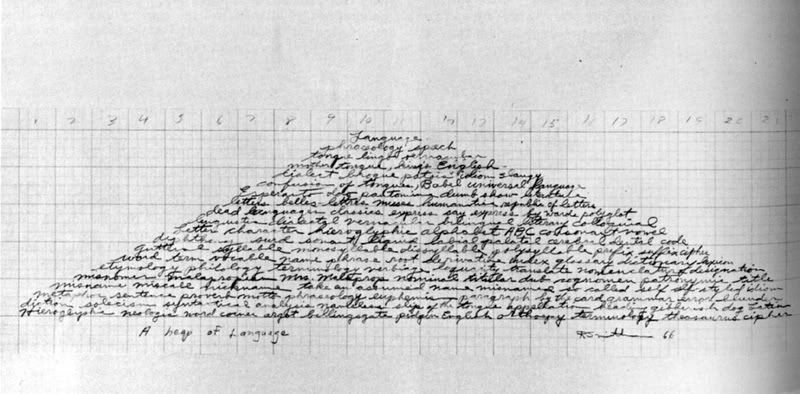 Robert Smithson, "A Heap of Language" (1966); pencil on paper, 6.5" x 22"
Click on image to see larger version in a new window.
"Artists themselves are not confined, but their output is. Museums, like asylums and jails, have wards and cells -- in other words, neutral rooms called 'galleries.' A work of art when placed in a gallery loses its charge, and becomes a portable object or surface disengaged from the outside world."
~ Robert Smithson (1938-1973), from
"Cultural Confinement"
Link:
Robert Smithson
website