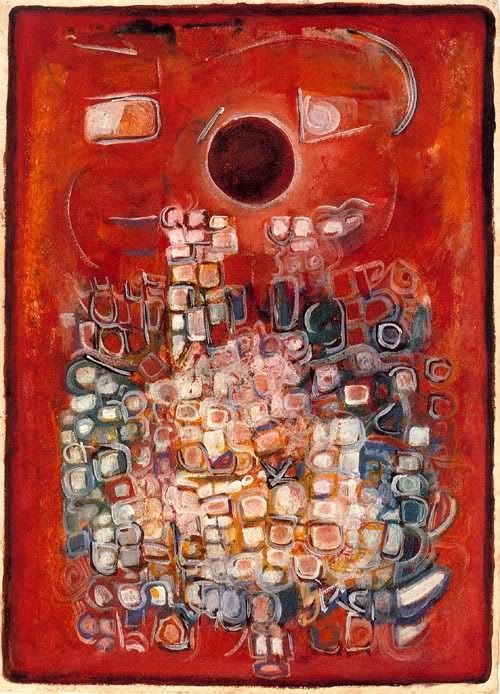 David C. Driskell, "Movement, The Mountain"
(1980), egg tempera on canvas, 31.20" x 22.70"
Click on image to see larger version in a new window.
"I've always felt that art was a special or particular calling. I've even described it as being priestly in function... I do think that [as an artist] I am being more human and extending my humanity to others."
~
David C. Driskell
(b. 1931), from "A Conversation between David Driskell and Richard Klank," as quoted in
David C. Driskell: Artist and Scholar
, by Julie L. McGee (2006)