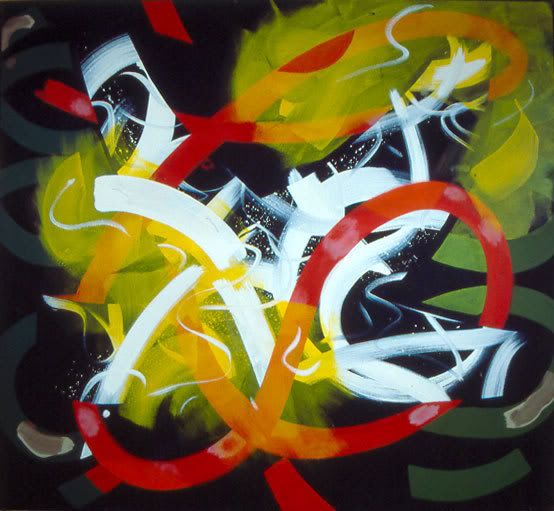 Richard Hennessy, "Leaping Laocoön" (1985); oil on canvas, 60" x 66"
Click on image to see larger version in a new window.
"... [N]o matter how long you have painted, no matter how much experience you have accumulated, you can never completely predict what the mark you make with your brush will look like. You make the mark and then you have to react to it. And your reaction may not be immediate. It may take a while -- for me, at any rate, because I never start with a plan for how to proceed.... A painting acquires interest by becoming a record of the interaction of mind, matter, and physical activity. Choosing. Preferring. Judging. Making."
~
Richard Hennessy
(b. 1941), from
a conversation with Carter Ratcliff
, in
The Sienese Shredder
#2
Reference:
Laocoön in Greek mythology.
William Blake's "Laocoön"
500th Anniversary of the Finding of the

Laocoön

on the Esquiline Hill in Rome (2006: Institute of Design & Culture, Rome)