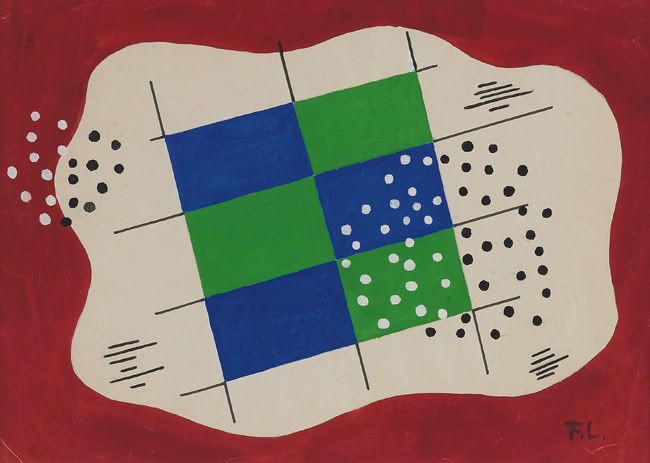 Fernand Léger, "Project Tapisserie" (circa 1945); gouache on paper, 9" x 12.25"
Click on image to see larger version in a new window.
"What does that represent? There was never any question in plastic art, in poetry, in music, of representing anything. It is a matter of making something beautiful, moving, or dramatic -- this is by no means the same thing."
~
Fernand Léger
(1881-1955)