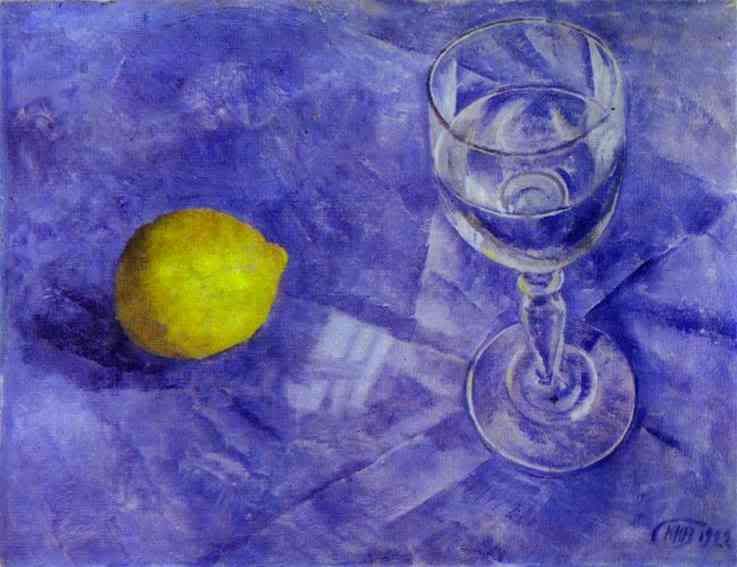 Kuzma Petrov-Vodkin, "Lemon and Glass" (1922); oil on canvas, approx. 14.5" x 19"
Click on image to see larger version in a new window.
"That word, 'art', is that what made the essence of my disagreement with ... all the rules and habits -- secular, academic, and iconographic; already as a boy I wanted the free, full, frank and spontaneous expression, which makes art."
~
Kuzma Petrov-Vodkin
, from
Prostranstvo Evklida
(
Euclid's Space
, transl. Yuri Mataev)