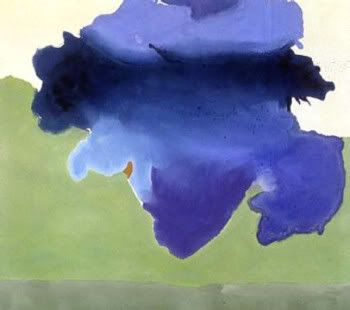 Helen Frankenthaler, "The Bay" (1963); acrylic on canvas
"There are no rules. That is how art is born, how breakthroughs happen. Go against the rules or ignore the rules. That is what invention is about."
~
Helen Frankenthaler
Bonus Link:
The Wrigley School of Art Criticism
Twelve-year-old boy ignores rules; no art born.