"The painters and sculptors of today cannot remain indifferent in the struggle to free humanity and art from oppression."
~ David Alfaro Siqueiros (1933)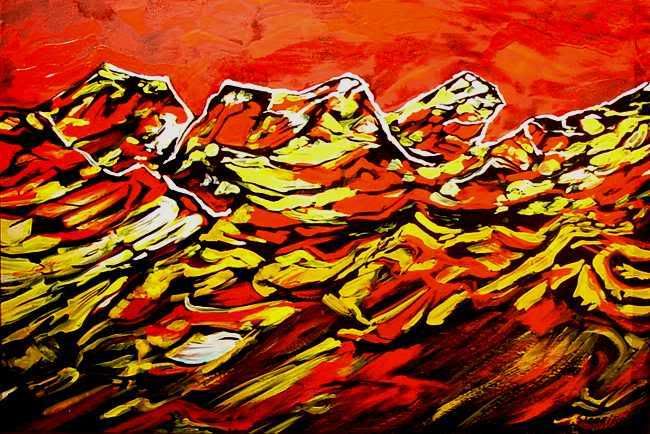 David Alfaro Siqueiros, "Después De La Grand Tormenta [After the Great Storm]"
(1966); pyroxolin on masonite, 12" x 18"
Click on image to see larger version in a new window.
Links:
It is interesting to note that 75 years after his statement about freeing art from oppression (and 34 years after his death), many images of Siqueiros' work have been removed from the web at the request of a "copyright collective" which presents itself as "an artists [sic] rights organization." Siqueiros may have been on to something when, in 1922,
he wrote
"We repudiate so-called easel painting and every kind of art favored by the ultra-intellectual circles, because it is aristocratic and we praise monumental art in all its forms, because it is public property."