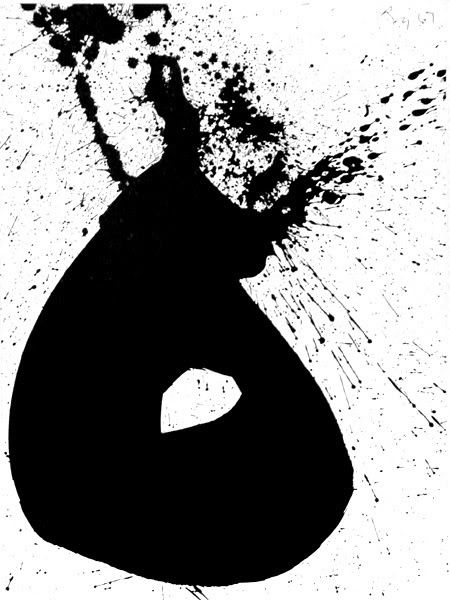 Robert Motherwell, untitled lithograph (1967); approx. 12" x 9"
Click on image to see larger version in a new window.
Robert Motherwell
was born on this day in 1915 (d. 16 July 1991). Also born on this day: actor
Ernest Borgnine
(1917), televangelist Oral Roberts (1918), zoologist
Desmond Morris
(1928), singer-songwriter
Neil Diamond
(1941), and original-edition
Not Ready For Prime Time Player
John Belushi (1949-1982) -- which would have made for one heck of a surreal birthday party, circa 1977.
One Sentence
: "True stories, told in one sentence."
The Story Of The Artists
: "originally told by the sufi, Rumi."
"
Readymechs
are free, flatpack toys for you to print and build. They are designed to fit on an 8.5" x 11" page and printed with any printer. You'll need double-sided tape, thick matte paper, and 10-15 minutes for build time."
Librarian Chick
: "a list of free resources for students and educators... and anyone else who's hip to learning."